This is one great use for the exocentric SVS view, that is available in all the Avidyne IFD units. I routinely use this now when taxiing, especially at an uncontrolled airport, to get a good idea where to start to look for all those bogies. Of course we do have NORDOs at our airport too, you always have to watch out for them!
The below traffic is sourced from my active traffic unit (TAS 605A), it combines Mode C with 1090 ADS-B IN, so the data is not limited to ADS-B OUT folks -- which is still relatively limited in Canada.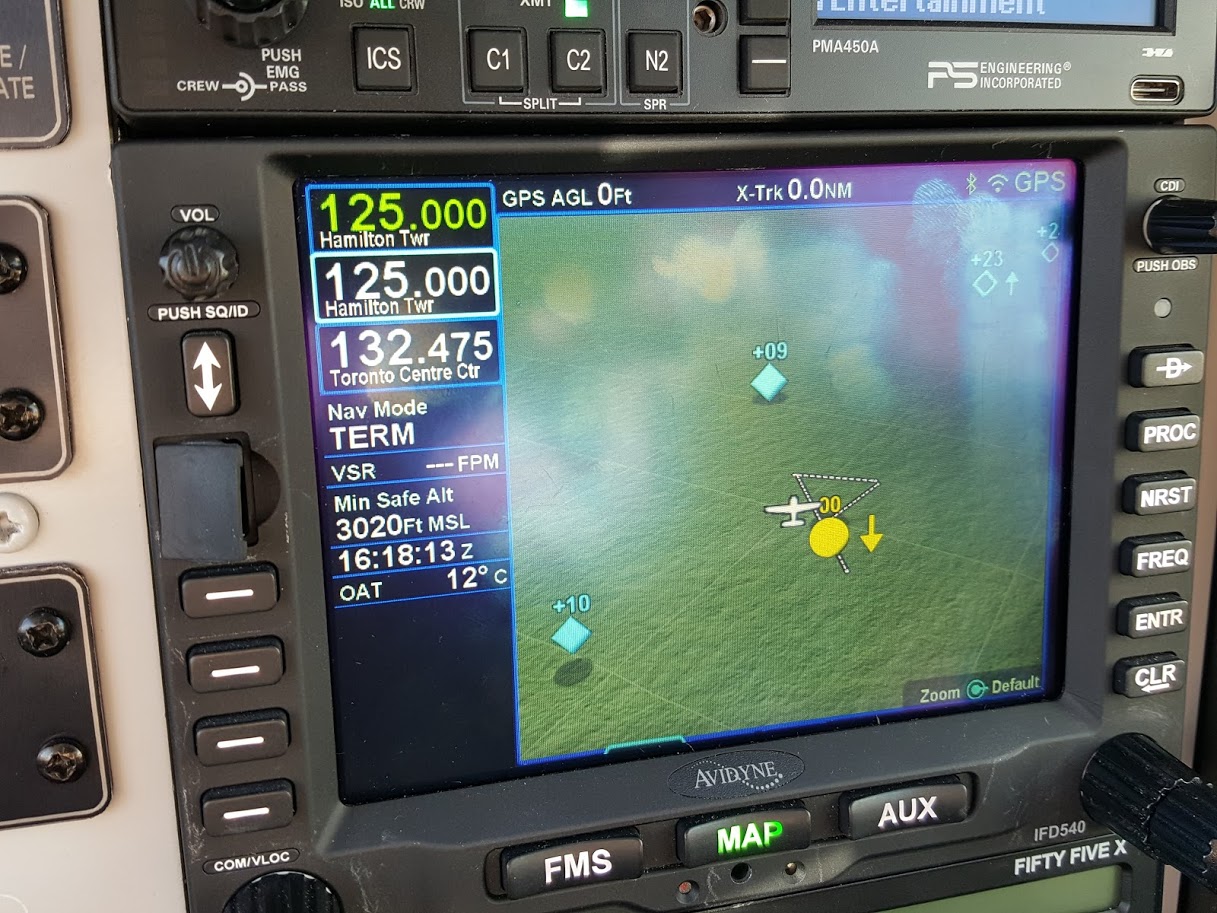 The long runway depicted is 05/23, I'm waiting to take 05, the hold-short position is a bit back from the runway. Notice that it uses differential shadows to show the apparent relative height above the ground.
One fellow just landed, another turning base to final, and three others in the area. The perspective view really helps me put this altogether.
* Orest