This is entirely akin to a glideslope/glidepath indicator, but would instead reflect your relative position as compared to your desired descent (or ascent) profile as reflected in the specified vertical constrains and your specified default VSR.
Borrowing the graphic from the FIX page request, note the white linear graphic with the magenta diamond on the right side of the graphic. This is depicting the aircraft "on" VNav path. Besides floating the diamond up/down as this changes, you could also display the number of feet high/low, in comparison to the computed vertical path.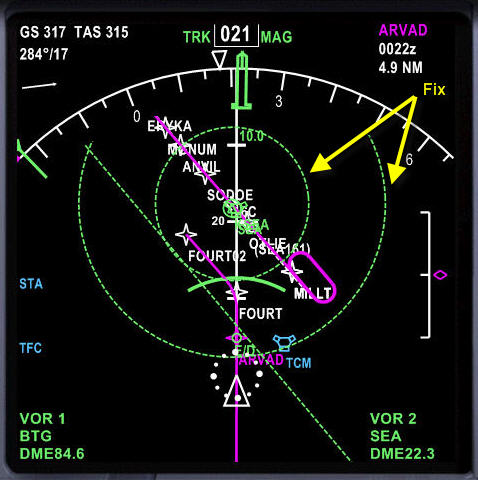 This would be a very cool "big boy" feature to add to the IFDs, in concert of course with the Boeing Banana.


Edited by oskrypuch - 03 Apr 2016 at 12:40pm